Birthday Tea Box | Gift Box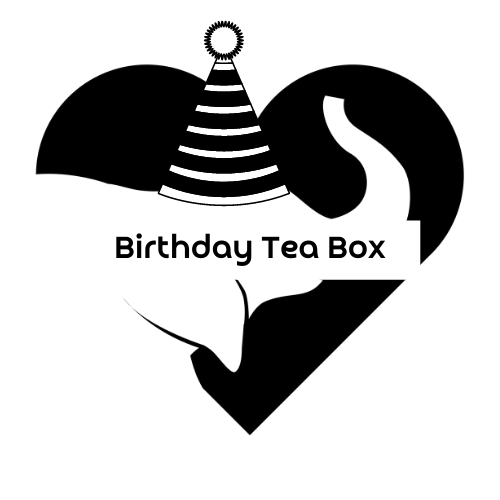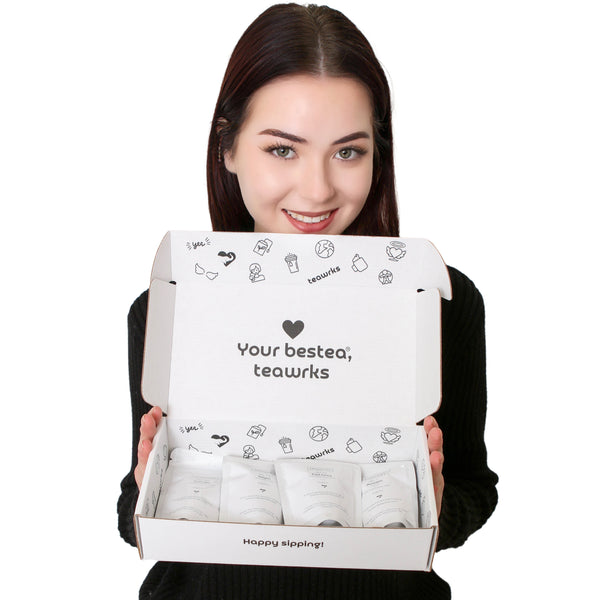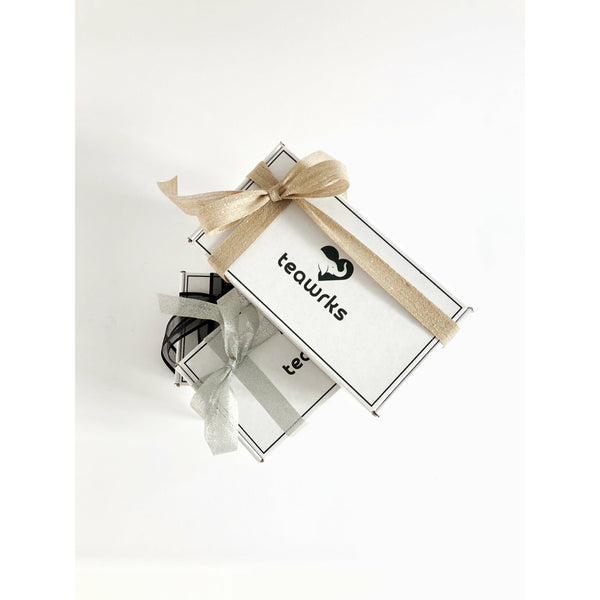 Give your tea lover the best birthday gift, the gift of tea! Celebrate in style with our birthday party in a box! The birthday tea box has been carefully curated to the occasion with champagne, warm vanilla cake, chocolate ice cream and flowers!
Teas included:  
No. 35 Sungma FTGFOP-1 | Darjeeling Tea

Caffeine | Considered the champagne of tea this muscatel flavor is smooth, fresh, flowery and mildly sweet.
No. 43 Vanilla Rooibos
Caffeine-free | A warm blend with rich vanilla and woody rooibos is a naturally sweet and slightly nutty treat.
No. 39 Bi Luo Chun
Ingredients: Organic Green tea
Caffeine | Grown near fruit teas this tea has a wonderful floral and fruity aroma with a gentle sweet taste.
No. 54 Rooibos Chocolate Mint
Caffeine-free | A rich chocolate aroma with the taste of invigorating mint. 
This birthday tea box makes 36+ cups of tea plus re-steeps. It includes a tea card with steeping instructions, a muslin reusable tea bag and disposable tea bags.